If you've arrived at this page following a break up, with questions like 'Should I Text My Ex?', 'Should I call him?' or even 'Should I email her?' always on you mind, then you've come to the right place. You might even have been checking things like Facebook hoping that they haven't defriended you so you can keep an eye on their relationship status.
More importantly, if you've been dumped by someone you're still in love with, chances are that you know what I'm talking about. The thought of contacting them is probably always on your mind. And that's natural. You just want to get them back.
Let me tell you about this real-life story of my friend and her lost love, and how I managed to get them back together. It will help show you that you are not alone and that there are better ways to approach getting your ex back if you really belong together.
Claire was (and still is) my best friend, but the last relationship she dived into wasn't the easiest in the first place, and to me never seemed like a great idea. Tony, the guy she was dating, had just got out of one marriage, leaving lengthy, ongoing divorce proceedings, as well as two kids from that marriage. Despite this, however, my best friend managed to fall for him hook, line and sinker.
We talked about how complicated the situation was, and how she would have to think about his ex partner and his kids. Mainly, I wanted to make sure she'd thought it all through. They had started dating anyway, and for a while they seemed very happy. And that was probably why I wasn't prepared for what happened a few months later…
Claire phoned me in the middle of the night. She told me that Tony had ended their relationship, and she was back at her mothers house. She was talking through tears, and maybe not thinking clearly, but she asked for my help… It was only when I was driving over to meet her that I started thinking about what I was doing – how on earth was I going to be of any help here?!
It was obvious Claire wasn't thinking of letting him go. She insisted that Tony and her were so right for each other. Then I started thinking that some couples somehow manage to get back together – even after the some of the worst arguments imaginable – so it must be possible, and maybe I could offer some advice after all.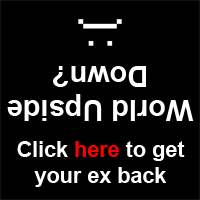 The thing that came up most during our conversations that night was that she wanted to send him a text! "I'll just send him a quick text to tell him I still love him"… Even thinking about it now, it was pretty clear that he wouldn't be replying anytime soon.
I went home after a lot of talking. We'd been over and over the events that lead to her being dumped, but I still didn't feel I had offered any advice to help her get her ex back. If the situation was reversed, I'd like to think my best friend would do everything she could to help me. I didn't even know whether the advice I'd given was of any value, and to avoid letting her down, I found myself at my computer – looking around the net for an answer… or any help whatsoever. And then (after hours of searching through what looked like bad advice) I found this video…!
Moments before stopping for the night, I found this guy who had written a whole book on this subject and talks kindly about the people he has helped. I watched one of his videos and he really knows his stuff. I bought his book for Claire, as it was the best I could find to help her to get her ex back. She needed expert help… more than I could offer even as her best friend.
Over the next few weeks my friend got happier as she put into practice the steps in the book I'd given her. And she kept telling me how she and Tony were taking baby steps to overcome issues that neither thought could be fixed! I was delighted to have been able to help my friend in her time of need… And it was great having my old friend back again.
If you haven't already watched it, let me show you the short video I am talking about, click the play button to be taken to the video page. This video alone could start you down the right road – the road to recovering your relationship. Play the video now and I wish you the best of luck and huge success as you take action to rekindle your relationship..
Wishing you the best of luck, Katie Rainer